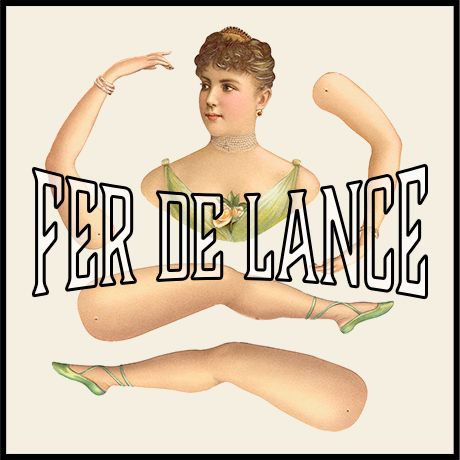 Fer De Lance
featuring.. Janet Panic
Janet Panic is a Bohemian-Métis, folk-pop artist. Based in Sechelt, BC, she is an award-winning singer-songwriter, with three solo albums under her belt and multiple TV appearances on major Canadian networks. In the past 10 years, her captivating solo and band performances have been seen on six telecasts on three different Canadian national networks: Global, CTV and APTN. She was nominated for a 2011 Canadian Folk Music Award as well as an Aboriginal People's Choice Award in 2011, and her 2011 release, Samples, garnered her Best Folk Album at the 2012 APCMAs and a Nomination in the 2013 Juno awards. 
In this latest release, A Mighty Rip Through The Page Of My Life, she has teamed up with her family, Métis style, and has written songs with her father, Barry Pruden, brother, Alex Pruden, and husband/bassist, Will Mason.
Though he got his start on electric bass in Nashville, Will Mason is a classically trained guitarist and has toured all over Europe and the Americas playing in early music chamber groups. He has returned to the bass thanks to Janet, her music and a reunion with his all-but-forgotten old bass—saved for him by his brother, Tom,  back in Nashville against just such an eventuality. 
Janet and Will met in Mexico in 2015 while Ms. Panic was on a post-tour vacation with Kinnie Starr. Introduced by Janet's daughter, Biliana, Janet and Will fell in love, married in Sechelt, and now divide their time between Canada and Mexico. 
Co-produced with longtime co-conspirators Kinnie Starr and Jeff Dawson, these new folk roots songs feel raw as road rash, bare as your birthday suit, and melancholy as first love. They are songs about relationships, and reflect a simpler time when friends were made and maintained face-to-face and online life was the stuff of science fiction.